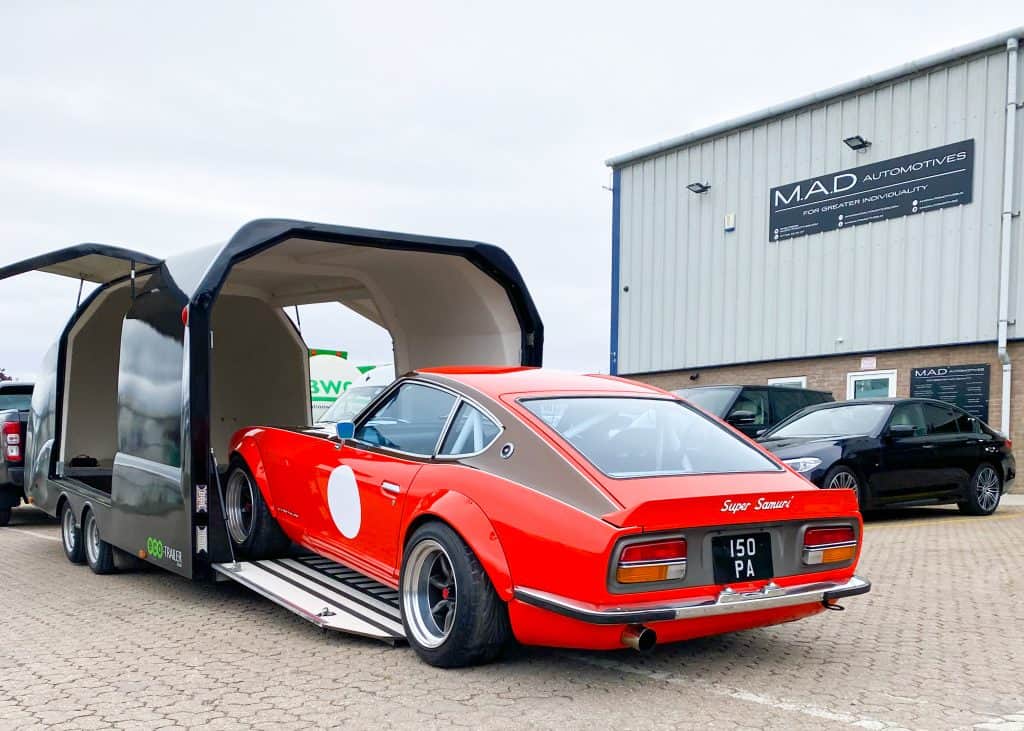 We understand that your time is important. With that in mind, we at MAD Automotives are committed to making the purchasing experience as comfortable and efficient as possible for you. With our own in-house transportation services, we can deliver your new car anywhere within Great Britain.
As we continue to build on our strong reputation and customer base, you can rely on our expert transportation solutions to ensure your vehicle is delivered safely and on time to its destination.
We ensure a level of service that is always friendly and first class. We are well equipped to provide transport solutions whatever your need, whether you want your car or 4×4 vehicle delivered on our covered transporter or otherwise.
Door to door collection and delivery can be easily arranged at preferential rates. Our equipment caters for low angle loading for the likes of Ferrari, Porsche, Lamborghini, and other low front cars or vehicles where front bumper clearance is critical to ensure cars remain undamaged throughout the collection and delivery process.